In recent years, steam cooking has become more popular as more people have become conscious of what they eat. And to steam-cook your food effectively, you need a steam oven.
But is a steam oven worth the hype? Is it worth spending your money on? The answer is yes. There are so many benefits that you'll accrue from steam cooking, and a steam oven comes in handy.
If planning to replace a pre-existing oven or renovate your kitchen, a steam oven is a great option. It will help you achieve delicious and nutritious results with minimal effects.
In this guide, we'll cover everything you need to know about steam ovens and cooking with steam. Keep on reading to learn more.
History of Steam Oven Technology
Although steam ovens have just recently gained popularity in residential homes, the steam-cooking concept has been around for centuries. Actually, steam dates back to ancient China.
MULTIFUNCTIONAL 4-IN-1 OVEN
INNOVATIONAL STEAM-BAKE MODE
A HEALTHIER WAY OF COOKING
40+ PRESET MENUS
In the 18th century, steam-cooking techniques were used in Europe, with steam ovens found in restaurants, bakeries, and home kitchens.
Steam oven technology has been around for about 20 years. The first home steam oven to hit the market was sold by a French brand De Dietrich in 1997. And in 1999, Gaggenau launched the first fully plumbed versions.
At last count (in December 2021), all of these brands had at least one steam oven appliance in their range, and I'm sure I've missed a few:
AEG
Anova
Asko
Baumatic
Beko
Blanco
Bosch
Cuisinart
Electrolux
Fisher and Paykel
Gaggenau
Ilve
Jenn Air
KitchenAid
Maytag
Miele
Neff
Panasonic
Samsung
Siemens
Smeg
Steel Cucine
Technika
Thermador
V-Zug
Wolf
Zanussi
Up to date, Gaggenau's technology is still regarded as the benchmark for home steam ovens. However, with improved technology today, manufacturers have introduced steam and combination steam ovens to the market.
What is a Steam Oven?
A steam oven is just what it sounds like – an n oven that uses hot steam instead of hot air to cook. This oven looks precisely like a typical oven you've across in many homes.
It cooks using wet heat and is excellent for individuals looking to cook quick healthy meals and side dishes.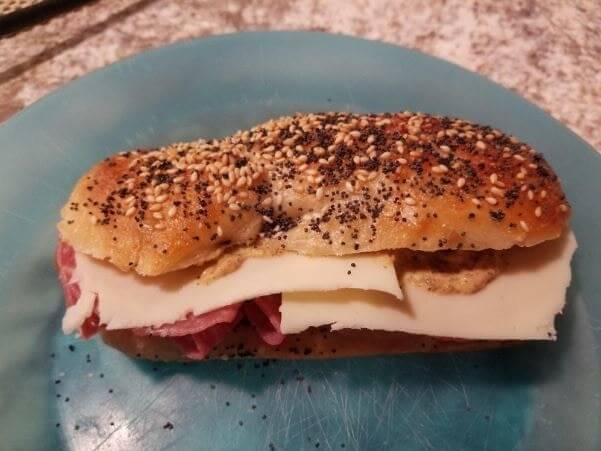 These ovens steam food in the same way a stovetop steaming basket does but with efficiency, greater ease, and control.
Besides offering time-saving benefits, steam ovens make a great alternative to microwave cooking.
How Does a Steam Oven Work?
A steam oven cooks by siphoning water from a small tank and into a boiler. It heats the water to 212 degrees F (at this point, the water turns into steam), releasing steam into the oven.
And although 212 degrees F might not seem as hot, you should know water is a better conductor of heat than air. At 212 degrees, you don't want to mess with this water as it's super-hot!
The superheated steam effectively cooks your food to perfection, just like the circulated hot air in convection ovens.
There are some ovens (upscale models) that can even be directly connected to a water line. This way, you won't have to worry about refilling the tank now and then.
Combination Steam Oven or Stand Alone Steam Oven?
Now that you're sold to the idea of steam cooking, should you purchase a combination steam oven or a stand-alone steam oven?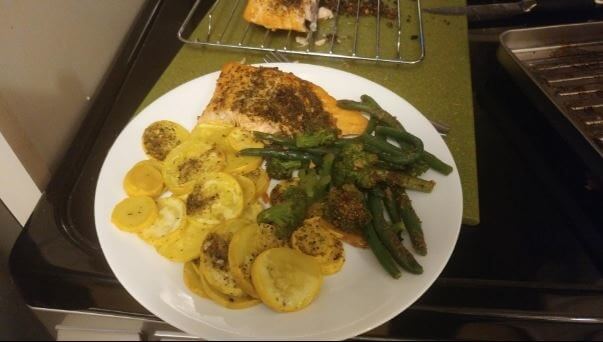 Getting a separate appliance for steam cooking is a great idea as it avails you a lot of cooking space. It also frees up your main oven to prepare other meals.
But what happens if you have limited kitchen space? Having 2 appliances won't work, right?
This is why a combination steam oven makes a great alternative. These ovens allow you to steam-cook at full potential.
For instance, adding steam when roasting joints gets you meat that is both perfectly moist on the inside and crispy on the outside. A combination steam oven is also great for preparing cakes and bread.
Food that You Can Cook in a Combination Steam Oven
If you think that a steam oven can only help you prepare steamed vegetables, you're absolutely wrong! You can actually prepare a variety of foods in a healthy and nutritious way.
And just like with any other oven out there, steam ovens come with several settings to help you prepare meals for your loved ones fast.
The settings include steam only, gourmet mode, convection and convectional mode, and slow roast mode. You can therefore prepare any dish you want.
Some of the foods you can cook include:
Meats: Roast chicken, slow-cooked pork ribs, beef tenderloin, beef jerky, bacon, poached fish
Vegetables: Potato salad, scalloped potatoes, steamed veggies
Baking: Sandwich bread, muffins, pizza, chocolate chip cookies, granola, pita bread, dinner rolls
Dessert: Chocolate soufflé, bread pudding, cheesecake, apple pie
Defrost/reheat: Bread, pizza, casseroles
As you can see, steam ovens help prepare a number of dishes. And although they used to have limitations, it isn't the case now, thanks to the addition of convection cooking.
Benefits of Cooking with a Steam Oven
The following are some of the reasons why you should consider investing in a steam oven(i):
1. Saves time on preheating and cooking
A steam oven's cavity is smaller than a traditional oven; hence preheat time is much quicker. And as aforementioned, steam conducts temperature better than air, thus cooks faster. For instance, beef tenderloin that would take 20 minutes to cook in an oven at 400 degrees F only takes at most 8 minutes in a steam oven.
2. Healthier and more nutrient-dense food
Cooking at high temperatures in conventional ovens can destroy essential nutrients in your food, such as vitamin C. Cook in a steam oven, and you won't have to worry about that.
3. Provides better reheating results than microwaves
Steam can help you reheat your leftover food evenly without drying it out or ruining the texture.
4. No need to incorporate oil in your cooking
Now that steam provides a moist cooking environment, you won't have to use oil in your cooking. This helps to keep your calorie count lower.
So, are Steam Ovens Worth Having?
They are. For one, anything that you can prepare in a traditional oven cooks better in a steam oven.
Secondly, steam ovens are considered healthier than standard ovens. Steam cooking helps to lock the moisture in the food being cooked or reheated, and this eliminates the need for extra fats and oil to keep your food moist.
Steam cooking also helps your food to retain its natural minerals and vitamins. This means that you'll get the most nutritional value from steam-cooked food.
The optimized flavor that comes from steam-cooked food is comparable to no other. Even several-days-old food becomes brand new with a reheat in a steam oven.
Still Have Questions?
Can you toast bread in a steam oven?
No, Although some steam ovens come with a powerful broiler element on top, they don't work like a bread toaster that crisps sliced bread in less than 60 seconds.
Can you defrost a frozen chicken without cooking it in a steam oven?
A steam oven offers the best and safest way to defrost different types of meat. And unlike microwaves, which tend to cook the meat instead of defrosting it, steam ovens make things a lot easier for you. You just need to select the defrost mode on your unit and then wait for the magic to happen.
Can one use aluminum foil in a steam oven?
Yes. Cooking with aluminum foil is safe, but you have to ensure that the foil doesn't come into contact with your oven's cavity as it can cause permanent damage.

Actually, most convection steam ovens come with trays that can be covered with aluminum foil and placed in the oven. You just need to ensure that the covered trays do not touch the back wall of the oven.
Can You boil water in a steam oven?
You can't boil water in a steam oven. Steam oven to heat and cook food using steam. So, it is not recommend to boil water in a steam oven.
Conclusion
Steam ovens are reliable kitchen appliances that can add a kick to your cooking and make your diet healthier too. They make a simple yet great addition to any kitchen hence worth spending your money on.